The Government Transparency Institute (GTI) is a non-partisan think tank researching and advocating good governance. GTI was born from the research and civil society activism of its founder Mihály Fazekas at the University of Cambridge in 2015. GTI aims to provide an independent, research-driven voice to the causes of transparency, anti-corruption, and good governance in Europe as well as globally. GTI conducts innovative research on the causes, characteristics, and consequences of low-quality governance with interdisciplinary analysis, drawing on political science, economics, law, and data science. It is financed by private donations, research grants, and government contract work, and works independently of political parties or special interest groups.
GTI helps citizens and companies hold their governments accountable through the publication of novel datasets and robust analyses. GTI's unique approach uses Big Data, econometrics, and qualitative methods to understand micro-behaviour, macro-outcomes, and the links between the two. Its main themes include corruption, collusion, spending efficiency, administrative quality, public procurement, and regulatory quality. We believe that the combination of a thorough qualitative understanding and precise quantitative measurement of the state is the foundation of good governance.
---
Staff
Mihály Fazekas, scientific director & founder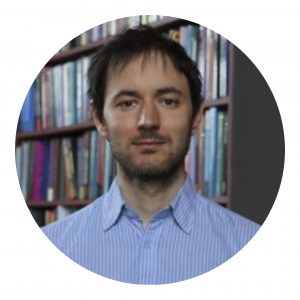 Mihály Fazekas is the scientific director of GTI, while also serving as an associate professor at the Central European University, Department of Public Policy, with a focus on using Big Data methods to understand the quality of government globally. He has a PhD from the University of Cambridge where he pioneered Big Data methods to measure and understand high-level corruption in Central- and Eastern Europe.
His research and policy interests revolve around corruption, favouritism, private sector collusion, and government spending efficiency. Methodologically, he has experience in both quantitative and qualitative methods in diverse fields such as public policy, economics, and political science. He worked at the University of Cambridge as the scientific coordinator of the Horizon 2020 funded project DIGIWHIST which used a Big Data approach to measuring corruption risks, administrative capacity, and transparency in public procurement in 33 European countries. While at University College London, he served as a co-Principal Investigator on the Global Integrity/FCDO funded research project looking at anti-corruption in development aid-funded as well as national procurement. He regularly consults the European Commission, Council of Europe, EBRD, OECD, World Bank, and a range of national governments and NGOs across the globe. He led a team of FCDO UK, GTI, and IMF which won the 1st prize at the IMF Anti-Corruption Challenge for measuring corruption and its costs globally.
Ágnes Czibik, managing director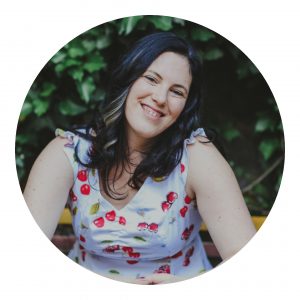 Ágnes Czibik is the managing director of GTI. She holds a master's degree in economics with a specialisation in public policy and applied statistics. Her field of expertise is using large administrative datasets and robust quantitative analysis to provide tools for evaluating government performance and promoting transparency in the field of public procurement. She gained experience in working with various public procurement datasets across Europe while working in the large-scale Horizon2020 funded research project DIGIWHIST.
Bence Tóth, senior analyst (external expert)

Bence Tóth is a PhD candidate at UCL SSEES and a senior analyst at GTI. He was working on the DIGIWHIST research project based at the University of Cambridge, where he assisted the collection and publication of public contracting data from 35 jurisdictions across Europe and building indicators of administrative capacity and integrity. Currently, he works on the British Academy/DFID funded research project looking at anti-corruption in development aid-funded procurement. He is also frequently involved in policy research projects for the European Commission, World Bank, European Investment Bank, and various NGOs.
Together with Mihály Fazekas, he was awarded the first prize in the U4 Anti-Corruption Resource Centre competition for the best new proxy measure of corruption. His research focuses primarily on measuring corruption and  collusion risks in public procurement markets using large-scale contract and company level data. His  PhD research is about informality in locally managed public procurement contracts where informal enforcement and local information have particular importance in contract governance.
Gergő Székely, chief technology officer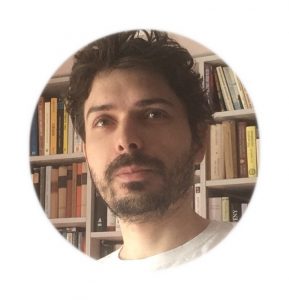 Gergő Székely has a Computer Science MSc degree from the Budapest University of Technology. He also holds a joint economics degree from Bankarkepzo and Corvinus University with banking specialization. Most recently he acquired an MSc diploma in Business Analytics from the Central European University. Gergő has more than 15 years of software engineering experience primarily from the financial services industry where he developed data-driven solutions for multinational companies. As part of the GTI team Gergo can utilize his skills and experience in a different domain but one, with significant social impact. His responsibilities include improving the data engineering pipelines of GTI, overseeing the IT infrastructure of the company, optimizing the software development practices of the firm and managing relations with technical subcontractors.
Isabelle Adam, analyst (external expert)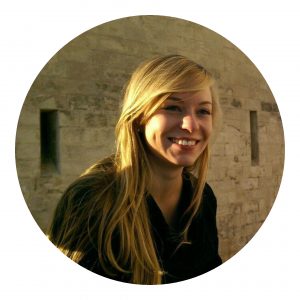 Isabelle Adam works as an analyst at GTI. She graduated in Global Public Policy at Central European University in Budapest and IBEI Barcelona, focusing on the governance of development. Previously, she studied Global Project and Change Management at Windesheim Honours College in Zwolle, the Netherlands, and gathered experience abroad in countries such as Uganda, Madagascar and Bolivia conducting field research and working in local NGOs. She works on the DFID-funded research project looking at anti-corruption in government procurement and is involved in research projects looking into the impact of transparency reforms and ways to detect collusion in public procurement.
Ahmed Alshaibani, analyst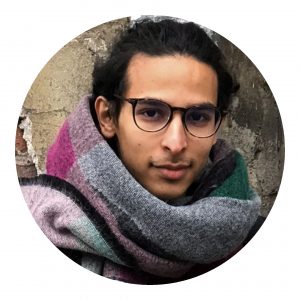 Ahmed Al-Shaibani works as a quantitative analyst and data scientist at GTI. He has a Bachelor's degree in Business Administration and Management, and an MS in Economic Analysis and Policy from the Central European University. His interests revolve around macroeconomics and technological impact on research. He is involved in diverse projects, which include research, data cleaning and transformation codes (JSON to CSV), advanced string-matching algorithms for the European Investment Bank, report automation for TenderX (an exciting new tool in development), web procurement data scraping, and reports writing on Framework Agreement Public Procurement for the OECD. He also contributes to other projects of the Institute in data science-related tasks (you can also write it as: tasks related to data science), like data transformation and runtime efficiency in R and Python.
Aly Abdou, analyst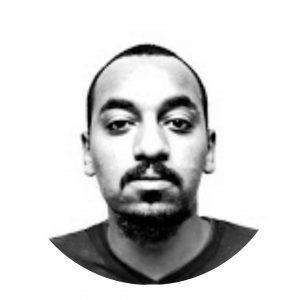 Aly Abdou works as a quantitative analyst at GTI. He holds a master degree in economic policy from Central European University and an engineering degree from Cairo University. He is interested in using network-oriented methods for impact assessment and causal analysis. He has experience with researching fiscal decentralization policies and government budgeting in Egypt. His independent research focuses in studying the network impact of cultural grants on artist's success. At GTI, Aly is currently involved in data quality evaluation, data cleaning and preparation and quantitative data analysis.
Alfredo Hernandez, senior analyst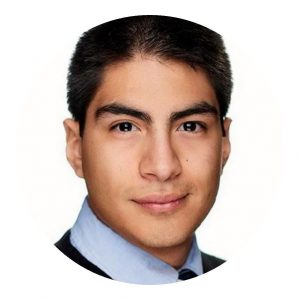 Alfredo Hernandez is an analyst at GTI. He holds a PhD in Political Science from the Central European University and specializes in data visualization and text. His research interests include Sovereign Debt, International Political Economy and Computational Social Science. He has held academic positions at the American University of Central Asia and the OSCE Academy in Bishkek. He is currently working on developing actionable corruption indices based on procurement data for several projects at GTI.
Olena Nikulina, analyst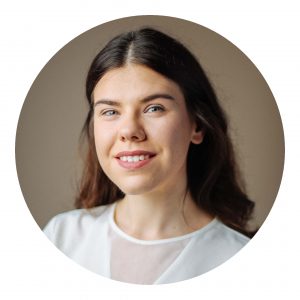 Olena Nikulina is a data scientist at GTI. She holds a MA degree in Sociology (Kyiv-Mohyla Academy) and Public Policy (Central European University). Previously, she worked as a data journalist and an analyst in NGOs in Ukraine. Along with that, she consulted governmental agencies in Ukraine on data collection and analysis. She is interested in working with open data and large governmental data for studying political corruption. At GTI, Olena is involved in data scraping and processing tasks, and quantitative data analysis.
Bianca Vaz Mondo, analyst (external expert)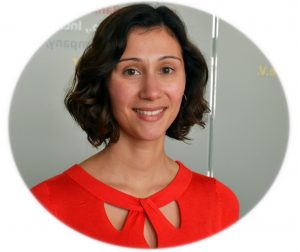 Bianca Vaz Mondo holds a master's degree in Public Policy and a PhD in Governance from the Hertie School. Her doctoral research focused on the relationship between democratic accountability institutions and corruption, and her research experience further includes contributions to comparative research on the determinants of corruption and to the development of integrity and transparency indices. In addition to her academic background, she has extensive experience working with civil society in government monitoring projects in Brazil. Most recently, she led a project supporting a network of local watchdogs to closely monitor contracting procedures for the construction of school and nurseries in 20 Brazilian municipalities.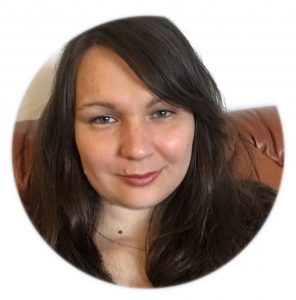 Dorina Vajda, data manager
Dorina Vajda works as a data manager at GTI. She holds a master degree in sociology and social anthropology from Central European University. She is currently enrolled in the MSc program in survey statistics and data analytics at ELTE Budapest. Previously, she worked in survey and market research companies where she was involved in different tasks ensuring data quality, like designing and managing data cleaning processes.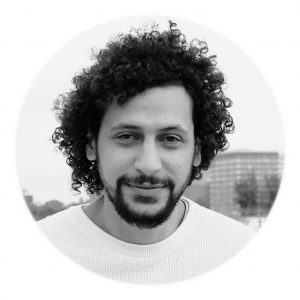 Mohamed Elsaadany, data scientist
Mohamed is a data scientist with a keen interest in machine and deep learning. He holds a Bachelor's degree in Computer Science from Eötvös Loránd University and is currently enhancing his skills through a Master's program in Data Science at the Università di Padova. His academic journey, supplemented by an enriching internship experience, has equipped him with foundational abilities in programming, machine learning, statistical analysis, and data processing. At GTI, alongside his data science interests, Mohamed is exploring data engineering tasks, including data collection, storage, and preprocessing, ensuring that raw data can be transformed into clean, usable datasets. With a knack for problem-solving and a commitment to applying theoretical knowledge to real-world applications, Mohamed consistently strives to contribute meaningfully to our data science team.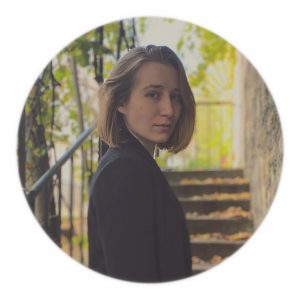 Viktoriia Poltoratskaya, senior analyst
Viktoriia works as a quantitative analyst at GTI. She holds a master degree in Political Science from Central European University and is currently enrolled to postgraduate program in political economy. Her independent research focuses on clientelism and political corruption in Russian regions. Viktoriia worked as teaching assistant at CEU for multiple courses, mostly related to research methods and design, impact evaluation and political economy. She is interested in various policy evaluation techniques. At GTI, Viktoriia currently works on research projects for Council of Europe and EBRD.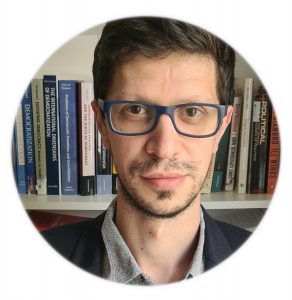 Zdravko Veljanov, senior analyst
Zdravko Veljanov works as a senior analyst at GTI and is a PhD candidate in comparative politics at the Central European University. He holds a master's degree in political science from the Central European University and a master's degree in European Studies from the University of Flensburg and the University of Southern Denmark. His independent research focuses on autocratization in Southeast Europe, and the role of corruption during an autocratization episode. Zdravko previously worked as a researcher and analyst at the Center for Research and Policy Making (CRPM). He has also worked as a teaching assistant at CEU for multiple courses, including comparative politics, elections, and research methods. At GTI, Zdravko currently works on a research project for Transparency International.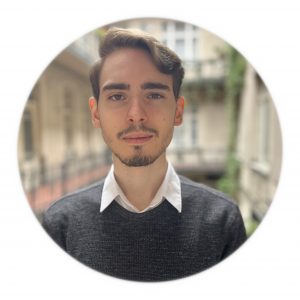 Dániel Kofrán, analyst
Dániel Kofrán works as a quantitative analyst at GTI. He completed his studies in Applied Economics and Economic Analysis at Corvinus University of Budapest. He previously worked on projects focusing on causal data analysis based on observational datasets. His professional interests revolve around quantifying indicators and measuring causal inference in the field of good governance.
Maria Fernanda Quintero, analyst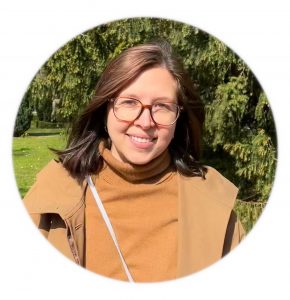 Maria Fernanda Quintero works as an analyst at GTI. She is a lawyer and holds a master degree in Public Policy from the University of Tokyo, with an emphasis on economic policy, finance and development. She also has a master in Public Business Law from the University Paris 1 Panthéon-Sorbonne. Maria's area of interest focuses on the performance of government spending, policy design, and institutional reforms. She has experience with public procurement governance in Colombia and other Latin America countries. Maria is involved in public procurement research projects in this region.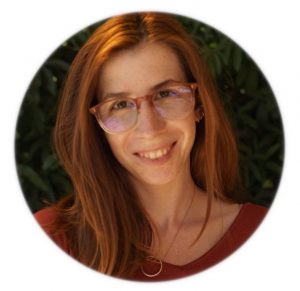 Eszter Katona, data visualization expert, computational social scientist (external)
Eszter Katona holds a master's degree in statistics. She is a PhD candidate at the Faculty of Social Sciences of ELTE where she also works as an assistant lecturer. Her PhD research focuses on the possibilities of applying natural language processing in corruption research: analysing corruption discourse in online media and detecting corruption risk in public procurement tenders. At GTI — besides working on predicting limitations of open competition, likely linked to corruption with the help of detailed, procurement tender-level textual information as part of her PhD research—, she currently works on data visualization-related tasks, builds dashboards and designs platforms for the Institute.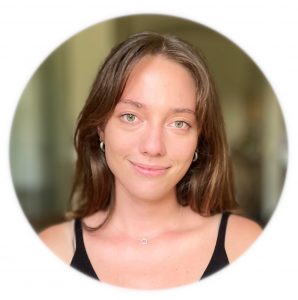 Julianna Pásztory, back office manager   
Julianna Pásztory works as a back-office manager at GTI. She has a Master degree in Sociology with the specialisation in social global studies from the Corvinus University of Budapest. Her master's thesis is about future of work and automatization. Her professional interest lies in social network analysis.
---
Main clients, partners and supporters